Swan Productions,LLC
P.O. Box 3451
Manhattan Beach,
CA 90266
PASADENA:
Wed. February 23, 2000
8:00 p.m.
REDONDO BEACH:
Thurs. February 24, 2000
8:00 p.m.
He is considered a comedy legend and one of the TV's most creative minds. Involved in the early beginnings of TV, Carl Reiner was co-star of Sid Caesar's classic "Your Show of Shows," and creator and co-star of the "Dick Van Dyke Show." He has directed many feature films including: "The Jerk," "All of Me," and "Oh, God." and earned 12 Emmys. He authored three best-sellers and co-created the wildly successful "2000 Year Old Man."

TO ORDER TICKETS, CLICK HERE.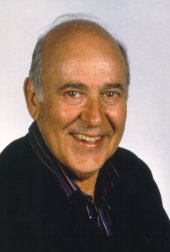 The Dalai Lama
Dr. Jeane Kirkpatrick
Ben Bradlee & Sally Quinn
Walter Cronkite
Carl Reiner
Mark Russell
Dr. Henry Kissinger
Doris Kearns Goodwin
Jean-Michel Cousteau