Swan Productions,LLC
P.O. Box 3451
Manhattan Beach,
CA 90266
PASADENA:
Tues. May 9, 2000
8:00 p.m.
REDONDO BEACH:
Wed. May 10, 2000
8:00 p.m.
This former Harvard professor, historian and biographer and baseball fan was awarded a Pulitzer Prize in 1995 for her best-seller No Ordinary Time: Franklin and Eleanor Roosevelt... She has written best-sellers about the presidencies of Kennedy and LBJ. Her most recent work Wait Till Next Year, tells of her experiences growing up in the 1950's as a die-hard Dodgers fan. She is a regular commentator on "The News Hour with Jim Lehrer," and "Nightline" and consulted on Ken Burn's "The History of Baseball."

TO ORDER TICKETS, CLICK HERE.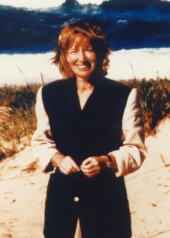 The Dalai Lama

Dr. Jeane Kirkpatrick
Ben Bradlee & Sally Quinn
Walter Cronkite
Carl Reiner
Mark Russell
Dr. Henry Kissinger
Dr. Doris Kearns Goodwin
Jean-Michel Cousteau