Swan Productions,LLC
P.O. Box 3451
Manhattan Beach,
CA 90266
PASADENA:
Wed. November 3, 1999
8:00 p.m.
REDONDO BEACH:
Tues. November 2, 1999
8:00 p.m
President Reagan called this fiery scholar "a giant among the diplomats of the world." She is one of America's wisest voices and one of a few true experts on international affairs. As a member of the United Nations and the U.S. Cabinet and National Security Council, she had a remarkable impact on the United States and the world body. She is a recipient of this nation's highest honor, the Presidential Medal of Freedom.

TO ORDER TICKETS, CLICK HERE.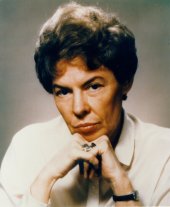 The Dalai Lama
Dr. Jeane Kirkpatrick
Ben Bradlee & Sally Quinn
Walter Cronkite
Carl Reiner
Mark Russell
Dr. Henry Kissinger
Doris Kearns Goodwin
Jean-Michael Cousteau