Swan Productions,LLC
P.O. Box 3451
Manhattan Beach,
CA 90266
PASADENA:
Tues. December 7, 1999
8:00 p.m.
REDONDO BEACH:
Mon. December 6, 1999
8:00p.m.
This husband and wife team offer their own unique perspective on the Washington scene. Ben Bradlee's journalistic career spans the most important events of the late 20th Century: from World War II to Vietnam, from the domestic revolutions of the '60s to the international revolutions of the '90s. The Washington Post became a world-renowned and respected model of fearless and innovative journalism with Ben Bradlee as executive editor from 1968-1999.

Sally Quinn, a best-selling author and journalist, covered Georgetown's drawing rooms and the Capital's back rooms for the Post in the 1970s and '80s. She was renowned for her irreverent and often controversial profiles and celebrities and politicians. Her articles, making her famous, feared and admired. She has now earned the title of one of Washington's top hostesses for the parties the Bradlee's throw for the rich and powerful.

TO ORDER TICKETS, CLICK HERE.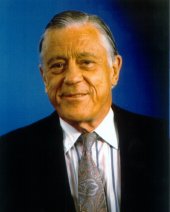 The Dalai Lama
Dr. Jeane Kirkpatrick
Ben Bradlee & Sally Quinn
Walter Cronkite
Carl Reiner
Mark Russell
Dr. Henry Kissinger
Doris Kearns Goodwin
Jean-Michel Cousteau