Swan Productions,LLC
P.O. Box 3451
Manhattan Beach,
CA 90266
REDONDO BEACH:
Mon. June 12, 2000
8:00 p.m.
This impassioned and eloquent spokesman for the environment is best known for the films and TV programs he produced with his father, Jacques-Yves Cousteau. He spent his life exploring the world's oceans aboard the research vessels Calypso and Alcyone. His program, highlighted with breathtaking underwater film footage, covers a lifetime of adventure and inspires us to protect our environmental heritage for future generations.

TO ORDER TICKETS, CLICK HERE.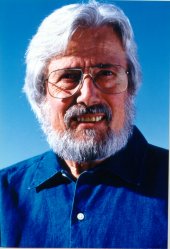 The Dalai Lama
Dr. Jeane Kirkpatrick
Ben Bradlee & Sally Quinn
Walter Cronkite
Carl Reiner
Mark Russell
Dr. Henry Kissinger
Doris Kearns Goodwin
Jean-Michel Cousteau