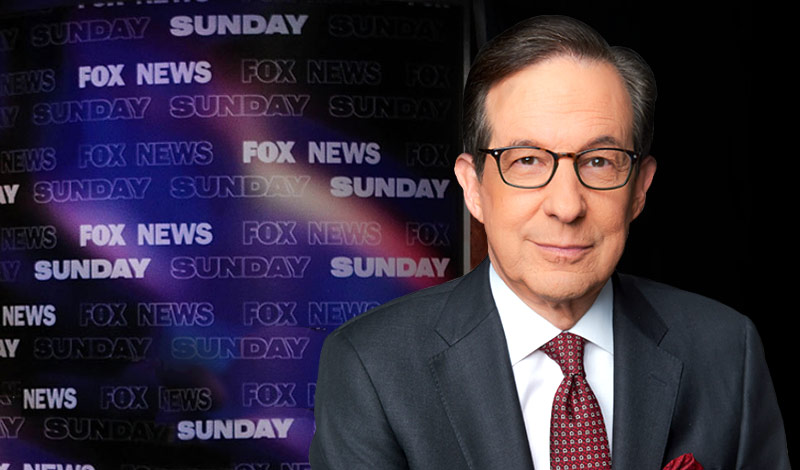 5 Things You Should Know About Chris Wallace
We couldn't be more excited to soon ring in the New Year. We'll resume our 2018-2019 season the 2ndweekend of January with Award Winning Veteran Journalist & Host of FOX NEWS SUNDAY, Chris Wallace. Especially during this time of intense scrutiny of our nation's journalists, we can't wait to hear from the man who has been called  "one of the best journalists of his generation" by American historian (and fellow Distinguished Speaker Series Alum!) Michael Beschloss. There's much that we'll all learn together about Mr. Wallace's life and career come January, and we certainly don't want to steal his thunder! However, we think you should know these 5 facts about our upcoming speaker, as they might spark some ideas for questions you'd like to submit to our emcee ~ or at the very least, get you excited to hear how he'll expand on these bits of information in the New Year!
Born on October 12th, Chris Wallace was born on Christopher Columbus Day – – thus, he was named Chris!
In 1969 while a student at Harvard, he covered the 1969 student occupation of University Hall, one of the college's oldest buildings. The protesting students were opposed to the ever-growing war in Vietnam, and demanded that Harvard end its ROTC program. What started as a peaceful protest turned violent once city and state police were called. Over 100 protestors were arrested –including Chris Wallace, who was doing some on-air reporting for WHRB, the student radio station. Everyone got one call, and Chris used his to sign off from his report from Cambridge City Jail: "This is Chris Wallace in custody."
Does the name Mike Wallace ring a bell? He was one of the original correspondents for CBS' 60 Minutes, which premiered on the air in 1968. He also hosted a number of game shows in the 1950s, including The Big Surprise, Who's the Boss?and Who Pays?Being a journalist and TV host must run in the blood, because you guessed it: Mike Wallace was Chris Wallace's father. However, the two did not form a bond until much later in life, as Mike and his first wife Norma divorced when Chris was 1 year old.
Every Sunday after his show, he can't wait to come home and eat his wife's homemade soup. After realizing how much her husband enjoyed her soup, she figured others might too! Thus, the cookbook Sunday's Soupswas born. Compiling more than 75 of her husband's favorite soup recipes, Lorraine Wallace's cookbook eventually became a bestseller!
He won "Celebrity Jeopardy" and was a subject of the famous Playboy Interview.Both were #BucketList items for Chris!
Chris Wallace begins his time with our Distinguished Speaker Series on Sunday, January 13thin Beverly Hills and continues in Redondo Beach on Monday the 14th, Thousand Oaks on Tuesday the 15th, and concludes in Pasadena on Wednesday the 16th.  We'll see you there!
#BeInspired