Liz Cheney
U.S. Representative for Wyoming's At-Large Congressional District (2017 – 2023)
Redondo Beach Monday, January 29, 2024 at 8:00 pm
Thousand Oaks Tuesday, January 30, 2024 at 8:00 pm
Pasadena Wednesday, January 31, 2024 at 8:00 pm
Long Beach Thursday, February 1, 2024 at 8:00 pm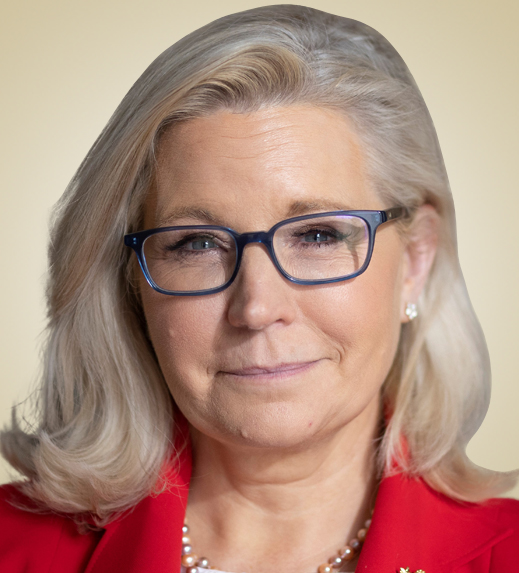 Liz Cheney served as the U.S. representative for Wyoming's at-large congressional district from 2017 to 2023. She chaired the House Republican Conference, the third-highest position in the House Republican leadership, from 2019 to 2021, and served as the Vice Chair of the Select Committee investigating the January 6 insurrection. She was also a member of the House Armed Services Committee, China Task Force, Natural Resources Committee, and the House Committee on Rules.
Cheney served previously at the State Department as the Principal Deputy Assistant Secretary of State for Near Eastern Affairs, and in positions for USAID and the Department of State working in Poland, Hungary, Russia, and Ukraine.
Cheney practiced law with White and Case and at the International Finance Corporation. A specialist in national security and foreign policy, she is the co-author, along with her father, former Vice President Dick Cheney, of Exceptional: Why the World Needs a Powerful America.
Cheney received her Bachelor of Arts degree from Colorado College, and received her Juris Doctor from the University of Chicago Law School. In 2022, Cheney, along with Ukrainian President Volodymyr Zelensky, received the John F. Kennedy Presidential Library's prestigious Profile in Courage Award, with a commendation for her "consistent and courageous voice in defense of democracy."