Diana Nyad
Record Breaking Athlete & Master Storyteller
Long Beach Monday, November 8, 2021 at 8:00 pm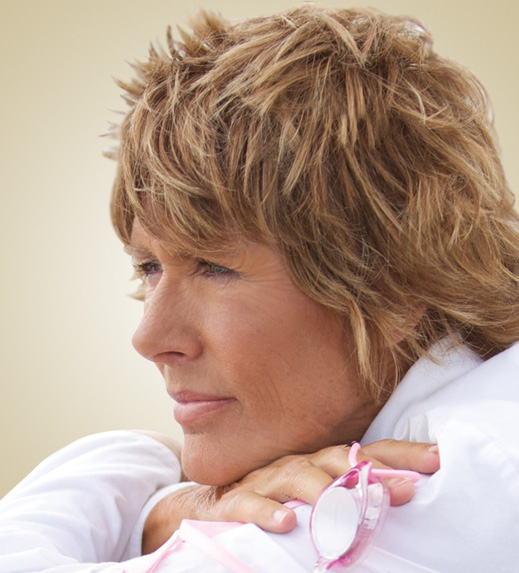 On September 2, 2013, at the age of sixty-four, Diana Nyad emerged onto the sands of Key West after swimming 111 miles, nation to nation, Cuba to Florida, in an epic feat of both endurance and human will, in fifty-three hours.  Diana carried three poignant messages on her way across this stretch of shark-infested waters, and she spoke them to the crowd in her moment of final triumph — never, ever give up; you're never too old to chase your dreams; and it looks like a solitary sport, but it's a team.
Millions of people around the world cheered this maverick on, moved by her undeniable tenacity to be the first to make this historic crossing without the aid of a shark cage.  At the end of her magnificent journey, after thirty-five years and four crushing failures, the public found hope in Nyad's perseverance.  They were inspired by Nyad's mantra of "find a way" that led her to realize a dream in her sixties that had eluded her as a young champion in peak form.
For her maverick open-water performances of the 1970's, Nyad was known as the world's greatest long-distance swimmer having broken the women's world record for the twenty-two-mile route from Capri to Naples and made the first north-to-south crossing of Lake Ontario. While only in her twenties, this world champion set the speed record for swimming around Manhattan Island in under eight hours and a few years later, set a distance record for her 102.5-mile swim from the Bahamas to Florida, breaking records set by both women and men in both instances.
Her accomplishments rendered her a star at the time. There were pictures of her on the front pages of the New York and International newspapers.  She appeared on Saturday Night Live and made a dazzling appearance on the Tonight Show.  Her friend Bonnie Stoll remembers, "She walked on to Johnny Carson's show as if it was her show—no fear whatsoever."
Back then, she made her first attempt at the Mount Everest of swims — the Cuba Swim – but after forty-two hours and seventy-nine miles she was blown desperately off course.  Her dream unfulfilled, she didn't swim another stroke for three decades. For the next thirty years, she concentrated on other pursuits.  Nyad was a prominent sports broadcaster and journalist, filing compelling stories for National Public Radio, ABC's Wild World of Sports, CNBC, Fox Sports, The New York Times and others. 
In 2007 Nyad returned to the water. Beginning in 2011, Nyad made several attempts to complete a swimming journey between Cuba and Florida. It was her fifth try in 2013 that Nyad achieved her dream and became the first person to swim from Cuba to Florida without a shark tank or fins.
This national fitness icon has written four books including the New York Times best-seller Find a Way. Her newest project is the launch of EverWalk Nation. EverWalk is a movement with a goal to inspire Americans to get out from behind their screens and become a nation of walkers – an EverWalk Nation. The hope is to inspire millions of people to commit themselves to walking on a regular basis and walking together to reverse the impact our sedentary lifestyles have on our collective health.