Chris Wallace
Award Winning Veteran Journalist & Host of FOX NEWS SUNDAY
Beverly Hills Sunday, January 13, 2019 at 7:00 pm
Redondo Beach Monday, January 14, 2019 at 8:00 pm
Thousand Oaks Tuesday, January 15, 2019 at 8:00 pm
Pasadena Wednesday, January 16, 2019 at 8:00 pm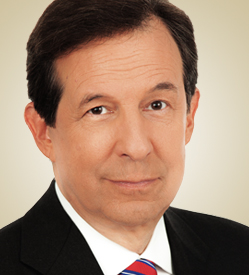 Currently the host of FOX News Sunday, political speaker Chris Wallace has established himself as a reliable media presence, an incisive interviewer, and a leading authority on presidential history and election politics. He has been called an "equal opportunity inquisitor" by The Boston Globe, "sharp-edged" and "solid" by The Washington Post, and quite simply, "one of the best journalists of his generation," by American historian Michael Beschloss.
Throughout his 15 years at FOX, Wallace has participated in coverage of nearly every major political event and has also secured several high-profile interviews with dignitaries and U.S leaders. He interviewed President Donald Trump for his first interview since being elected, and also the first journalist from Fox News to moderate a general election presidential debate on in 2016. He received notable praise from both sides of the aisle for his tough questioning of both presidential candidates at the third and final debate of the 2016 election.
Before coming to FOX, Wallace served as a journalist for ABC News, a senior correspondent for "PrimeTime" and "20/20", and a White House correspondent and anchor on NBC News' premier Sunday talk show, "Meet the Press". During his 50-plus years in broadcasting, Wallace has won every major broadcast news award including three Emmy Awards, the Dupont-Columbia Silver Baton, and the Peabody Award. In 2012, the National Press Foundation honored Wallace with the Sol Taishoff Award for Excellence in Broadcast Journalism and in 2013 he earned the Paul White Award for lifetime achievement and service to electronic journalism from the Radio Television Digital News Association. A best-selling author, Wallace details the tradition of leadership in America's presidency in Character: Profiles in Presidential Courage.
A seasoned political journalist and authoritative speaker, Wallace captivates with his unparalleled expertise and seasoned insights on current events and political affairs, which he draws from his prolific career interviewing numerous world leaders, politicians, celebrities, and athletes. With substance, fairness and gravitas, he gives audiences a rare perspective on how an investigative reporter operates, while delivering eye-opening takeaways from the world of television news and politics, including the evolving role of the media and influence of technology on the government.