The Beverly Hilton
---

Chevron
The Chevron El Segundo Refinery has been a South Bay neighbor for over 100 years. In fact, the city of El Segundo is named after the refinery, which was "the second" Standard Oil Refinery in California. Today, the Chevron El Segundo Refinery produces over 260,000 barrels per day of transportation fuels, including gasoline, diesel, and jet fuel. Much has changed since the refinery first began production in 1911. Homes and businesses sprang up around the refinery's borders over the years. As a result, Chevron has strived to be a good neighbor in many ways, from running our operations smoothly to donating money, time and materials to local non-profit groups. Chevron is proud to be a longtime sponsor of the Distinguished Speakers Series. For more information on the Chevron El Segundo Refinery, visit our web site at www.chevronelsegundo.com
---
City National
City National, California's Premier Private and Business Bank®, is proud to support the Distinguished Speaker Series and programs like it that contribute to the cultural vitality of the communities it serves. Founded in 1954, City National provides complete financial solutions and award-winning client service to small and mid-sized businesses, entrepreneurs, professionals, their businesses and their families on The way up®. Its wide array of banking, investment and trust services are available through 78 banking offices, including 16 regional centers in California, Nevada, New York City, Nashville and Atlanta. City National has been recognized by Barron's magazine as one of the nation's top wealth managers for 11 years in a row. The company and its investment affiliates manage or administer $58 billion in client assets, including more than $32 billion under direct management. Backed by nearly $25 billion in total assets, City National is the largest bank headquartered in Southern California and the 26th largest bank in the nation. It is the wholly owned subsidiary of City National Corporation (NYSE: CYN).
---
EP Wealth Advisors
We have been serving Southern California since 2004, and are proud to be a sponsor of the Distinguished Speaker Series. EP Wealth Advisors is a financial planning, wealth advisory, and investment management firm specializing in the needs of affluent individuals, businesses, and nonprofit organizations. Our mission is to understand each client's unique situation and develop a customized plan with strategies designed to achieve their specific goals and objectives. The financial landscape is constantly evolving and this is why our highly experienced team of Certified Financial Planners (CFP®) and Chartered Financial Analysts (CFA®) work closely with each client to create and maintain a secure financial future. www.epwealth.com
---
Ferguson Case Orr Paterson
For over 30 years, the law firm of Ferguson Case Orr Paterson LLP has been providing quality solutions and personal attention to clients in Ventura County and throughout California, offering expert counsel across 14 specialized practice groups. As the largest law firm in Ventura County, with offices in Ventura and Westlake Village, our dedicated attorneys strive to provide each client with exceptional legal counsel and personal service while maintaining the highest standards of excellence and integrity. FCOP takes pride in serving the community through pro bono services and by volunteering and sponsoring a variety of charitable, civic and professional organizations. We are pleased to sponsor the Distinguished Speaker Series and its remarkable ensemble of celebrated speakers. For more information on Ferguson Case Orr Paterson LLP, visit our website at www.fcoplaw.com or call (805) 659-6800.
---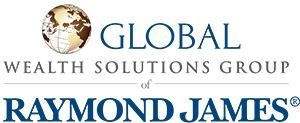 Global Wealth Solutions Group of Raymond James
---

KNX 1070 News Radio
For news that affects you, depend on Southern California's only 24-hour news and traffic station – KNX 1070 NEWSRADIO. KNX has Southern California's most experienced and reliable team of anchors and reporters working 24/7 to bring you the news you need. KNX has been broadcasting its all-news format for more than 47 years and is one of the most respected and honored stations in the nation. Backed by the worldwide resources of CBS News, more than a million people turn to KNX each week. KNX airs the region's most frequent and reliable traffic reports with Traffic & Weather Together Every 10 Minutes on the Fives. Featured KNX programming includes "Ask the Mayor," a monthly call-in program with L.A. Mayor Eric Garcetti, KNX Spotlights on the big stories that matter to you most and the KNX Money Hour weekdays at 1pm. KNX streams live on cbsLA.com.
---
Torrance Memorial
A nonprofit, community medical center, Torrance Memorial provides quality healthcare services to the people of the South Bay/Peninsula communities. The Center offers a complete array of inpatient and outpatient services including, a basic, 24-hour Emergency Department and L.A. County Paramedic Base Station, Cancer Center, Heart Care Program, Regional Burn Center, Endoscopy Center for digestive diseases, and Sleep Disorders. General Information: (310) 517-4711 www.TorranceMemorial.org
---
Union Bank
At MUFG Union Bank, we know that our success as a company is directly related to our investing in the communities where we do business. As part of our ongoing commitment to responsible banking, we are a proud supporter of the Distinguished Speakers Series, and we applaud the extraordinary speakers. MUFG Union Bank, N.A., is a full-service bank with offices across the United States. We provide a wide spectrum of corporate, commercial, retail banking and wealth management solutions to meet the needs of customers. The bank also offers an extensive portfolio of value-added solutions for customers, including investment banking, personal trust, capital markets, global treasury management, transaction banking and other services. With assets of $108.8 billion (USD), as of June 30, 2014, the bank has strong capital reserves, credit ratings and capital ratios relative to peer banks. MUFG Union Bank is a proud member of the Mitsubishi UFJ Financial Group (NYSE: MTU), one of the world's largest financial organizations. MUFG Americas Holdings Corporation, the financial holding company, and MUFG Union Bank, N.A., have corporate headquarters in New York City.
---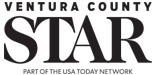 Ventura County Star
The Ventura County Star is the undisputed local news leader of Ventura County. Whether in the news pages or online at our website VCStar.com, The Star each day provides up-to-date, comprehensive coverage of local news, local sports, local business, the local arts and entertainment scene, local opinion and the list goes on and on. The award-winning VCStar.com is recognized as one of the top newspaper websites in the country. It offers minute-to-minute breaking news reports, stunning visual and audio presentations of local news events as well as a host of other features and advertisements that make the site a one-stop destination for all your information needs. The Ventura County Star is committed to providing its readers with timely, intelligent, engaging and comprehensive information every day. To stay informed about what is happening in Ventura County and around the world, turn to the local news leader, the Ventura County Star. Please visit our web site at www.vcstar.com To subscribe to the Star call 1-800-221-STAR (7827)